There's no doubt that social media is much more than a platform to share special moments or just everyday life. Whether we agree or not, social media has taken over everyone's thoughts and actions. Naturally, businesses can't overlook its importance to their brands. It's an effective marketing channel for businesses from different industries, including restaurants and cafes.
You can upload attractive food images/videos with location tags on social media platforms like Instagram and Facebook and do a lot more. This blog discusses ways to create a strategic restaurant marketing plan to grow your business through social media. 
The impact of social media is massive. Just to understand, a study shows that online reviews impact almost 93% of consumers' decisions, and 84% trust online reviews. Moreover, 75% of people purchase a product once they see it on social media.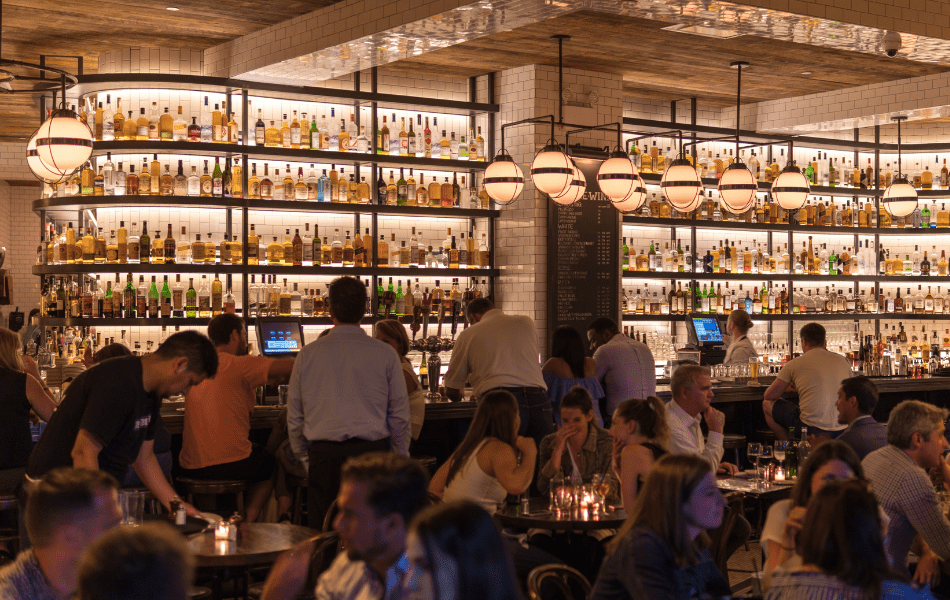 IMPORTANCE OF SOCIAL MEDIA FOR RESTAURANT MARKETING
Restaurant marketing doesn't have to be complicated when you include social media. With the perfect strategy, you can expect exceptional results. Besides, it has many perks.
1. Efficient and affordable- Social media marketing is a cost-effective form of advertising. Most people search for restaurants online or on social media to order food or before dining out. That's where you can show off the quality of your food and share new menus and dishes every day. Besides, social media is a free platform for marketing. But you can run paid ads within your budget to enhance your reach in your area.
2. Instant update- Social media is the perfect place to keep people updated about your restaurant, like your opening hours, contact information, menu updates, and so on. 
3. Two-way communication- Sometimes social media works faster than emails or calling restaurants for details. Diners these days would rather send a message to ask any questions about your deals and expect a revert as soon as possible. Even you can share details about your menu and dishes with those who constantly engage with your content.
4. Visual appeal- You can share attractive images of your dishes that customers want to try. You can also share behind-the-scenes videos and Reels of food preparation and other management tasks. If you don't have time to create content daily, a tool like Practina can help. Use the Practina app to click and upload food/kitchen images which Practina will turn into stunning, branded posts for you. 
5. Enhance customer experience- Social media culture these days encourages customers to share their opinion on social media. They tag the brands and locations in their posts, which can help improve the customer experience at your restaurant. You can learn what diners want and how you can deliver that.
6. Humanize your brand- Feel free to make your content lighthearted. Include memes and funny quotes.
TEN TIPS FOR SUCCESSFUL RESTAURANT SOCIAL MEDIA MARKETING
1. Stay consistent- If your restaurant staff is managing your social media pages, it can be hard for them to maintain a consistent brand voice across all platforms. For instance, they may upload funny content to Twitter and something serious on Instagram. 
That can confuse followers and fans. Research shows consistent branding across different social media platforms can increase traffic on your account and boost your revenue. So it's crucial to maintain that.
Your staff may be too busy to take care of tiny details like the color theme for all images, content, and descriptions with the same tone.
However, an automated restaurant marketing tool like Practina can manage it all without any errors.
2. Optimize your social media bio- Let's say you've posted your new menu and customers want to try it, so they head to your bio to find the reservation link. However, they can't find any contact information or website link. 
This could create a negative impact on people besides you ending up losing bookings.
The priority of restaurant marketing is to drive customers to your restaurant. If you somehow forget to include the necessary information, you'll end up losing valuable sales. Here are some pointers to optimize your social media. Add-
3. Monitor brand mentions- When customers mention your restaurant online, it's free publicity. You can take advantage of that by commenting back or re-sharing such posts. Tracking multiple comments is tricky, but Practina arranges them in one place so you can reply to users conveniently.
4. Share behind-the-scenes- Even the best food pictures can stop attracting customers after a while. They want variety. 
Behind-the-scenes content is a good place to start. You can show your chefs in action in the kitchen and how they dish up delicious meals. 
5. Promote seasonal menu- Your social media account works like a global broadcasting tool. So when you launch new dishes or seasonal items, put them up on social media. A seasonal menu available for a limited time can create curiosity and bring in more diners.
6. Put your star employees in the spotlight- Dedicating some posts to your employees can give a personal touch and show customers your values. Post pictures/videos of your employees who help your restaurant succeed.
7. Leverage user-generated content- The best way to grab customers' attention is to post something other customers have created. People love sharing their experiences and if they visit your restaurant and post a picture on their social media, re-share it. 
8. Collaborate with influencers- One of the most trending ways to promote your restaurant business is to collaborate with influencers. They have a curious audience ready to try something new based on their recommendation. Most brands reach out to influencers to promote their business and increase brand visibility. 
9. Run ad campaigns- Social media campaigns are the rocket fuel for your marketing efforts. They help with brand reputation, awareness, and sales. A social media campaign can help you reach your target audience and get a quicker response. 
Facebook ads, Instagram ads, or Google ads can bring your restaurant in front of people already looking to dine in at a place like yours.
The Final Words
Social media is the most effective way to stay at the top of your customer's minds. When people turn to their phones to find out how to satisfy their cravings, your restaurant should be on their minds. 
Using these strategies, you can grow engagement across all your social media platforms. This is how you can grow your brand awareness and get more diners at your restaurant.
If you are still figuring out how to promote your restaurant on social media and need help from the best, sign up with Practina.
Select a plan that suits your budget and marketing needs and experience the best of social media.