You have flawlessly created an app that has a perfect design and works perfectly. Now that you have built your app, it is time to boost it to appear in the top results of app stores. 
You can only start earning money when various users download your app, but what if no one can see your app in the search result? App store optimization company offers App Store Optimization (ASO) services that rank your app higher in the top search results on app stores. In this article, we will discuss the different strategies that drive organic downloads and increase revenue.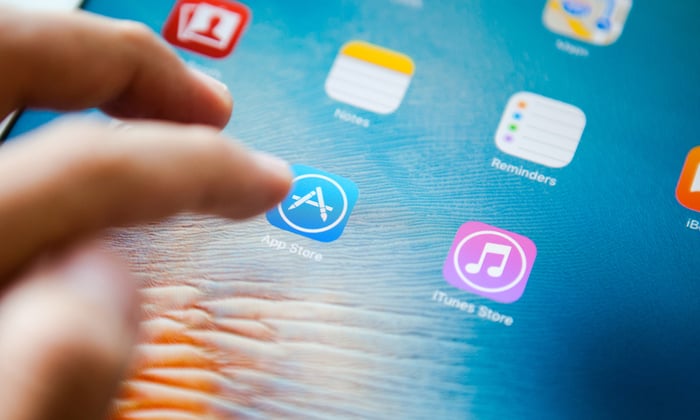 How Does App Store(ASO) Work?
Before we discuss the strategies, let us first understand how an app store optimization company work. There are a few factors that affect the ASO, App Name, keywords, rating, reviews, etc. The name of your app is crucial for it to appear in the search results. Some relevant keywords often used by your target audience should be integrated as they help improve the search results. Good Ratings and Reviews play an important role; these testimonies show other users the experience of already existing users. Bad testimonies hamper the growth of your app. 
App store optimization company uses different ASO tools to enhance your app's appearance in the search results. 
Read on to explore the best app store optimization companies that can help you boost your app's organic downloads and increase revenue.
1. Techmagnate
Techmagnate is an ASO company that takes a comprehensive approach to app store optimization, including in-depth research, data analysis, and personalized strategies to increase app visibility, downloads, and engagement. It also provides regular performance reports and ongoing optimization to ensure sustained growth and continued success. Techmagnate is a top choice for any business seeking to maximize the potential of its mobile app.
2. Gummicube
Gummicube is a leading ASO company that provides end-to-end solutions to help app developers and marketers optimize their app store presence. They use advanced algorithms and data-driven insights to identify the most relevant keywords, optimize app titles and descriptions, and improve app reviews and ratings. 
3. ASOdesk
ASOdesk is a powerful ASO tool that provides detailed app store analytics and optimization recommendations. Their platform offers a range of features such as keyword research, competitor analysis, and A/B testing. ASOdesk's user-friendly interface allows app developers to quickly identify and fix app store optimization issues. 
4. The ASO Co.
The ASO Co. is an ASO agency that specializes in optimizing mobile apps for higher app store rankings and downloads. Their services include app store audits, keyword research, metadata optimization, and user acquisition campaigns. The ASO Co.'s team consists of experienced ASO professionals who have worked with clients such as Tinder, Delivery Hero, and Wargaming.
5. Sensor Tower
Sensor Tower is an ASO company that offers a comprehensive suite of app store optimization tools and services. Their platform provides insights on app store trends, keyword research, and competitor analysis. Sensor Tower's team of experts can also help optimize app titles, descriptions, and visuals. 
6. AppFollow
AppFollow is an ASO tool that provides app store analytics, review management, and user feedback monitoring. Their platform allows app developers to track app store rankings, compare app performance against competitors, and reply to user reviews. 
7. AppTweak
Apptweak is an all-in-one ASO platform that offers app store optimization, app intelligence, and competitor analysis services. The platform provides insights and data-driven recommendations to improve app store visibility, user acquisition, and revenue. 
8. Cyfuture
Cyfuture brings in depth experience of developing, maintaining applications across enterprises including Fortune 500 companies and offers innovative, scalable, robust end to end custom solutions. Our robust IT strategy initiatives and technology expertise backed by deep industry knowledge help you achieve the competitive advantage.
9. Apptentive
Apptentive is an ASO tool that provides mobile app feedback solutions to drive higher app store rankings and downloads. Their platform offers features like in-app surveys, rating prompts, and app store reviews management. 
Conclusion
Getting your app boosted and increasing downloads of your app is not a straightforward process- it cannot be achieved over night. It will take time and a lot of effort from your end. However, remember that using unfair means to boost your app can be fatal and harmful in the long run. The above-mentioned app store optimization tips are organic ways to increase your app download and revenue. Following them will surely help your app get a boost.